Product Description
The Lawmate BU-18 HD Cone is a new 1080P digital camera that offers clear Full HD video recordings and good low light sensitivity.
If you need a pinhole camera, but not a button camera, than this is the right one.
The New Cone shape for the camera as well as the integrated microphone offer additional convenience with the installation.
Specifically designed for 
PV-500HDW Wi-Fi DVR
. Not compatible with previous Lawmate DVR models.
>>click on image to enlarge<<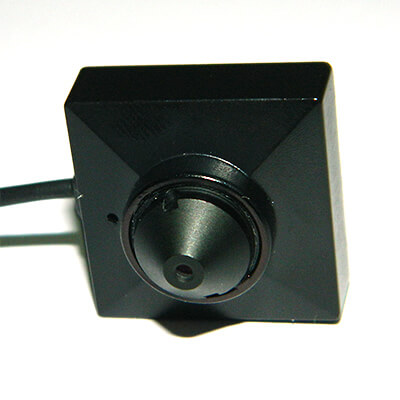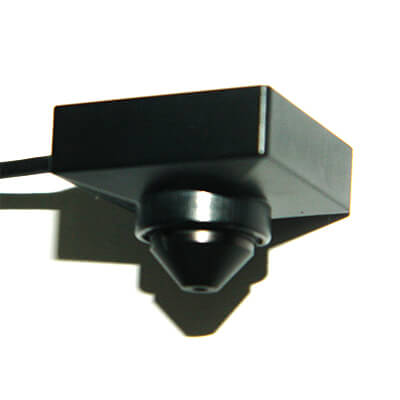 BU-18 HD Main features:
High quality 2000 X 1121 Sensor resolution1080P digital resolution (sent to DVR)
Good low light sensitivity
Small size, easier to fit
New!! 145 cm one piece cable
New!! Cone lens cover part
New!! Coveret mic. inside camera case
Full BU-18HD Specifications:
Built in Image Sensor 1/2.9″ progressive CMOS Sensor
Sensor Resolution 2000×1121
Pixel Size 2.8um(H) * 2.8um(V)
Digital Picture Resolution (H)1920x(V)1080
Sensor Sensitivity 0.03 Lux @ F 2.0
Lens F/No. F2.0
Focal Length 4.6mm
Angle of view 78°
Depth of View 50 cm ~ ∞
Electronic Shutter 1/8 ~ 1/30,000
Video Output I2C Data
Power Supply Current 220mA
Operating Temperature -10℃ ~ 60℃
Operating Humidity 20 ~ 90%
Storage Temperature -30℃ ~ 80℃
Power Input DC 3.3V± 5%
Dimension 25x25x17mm
Weight 18g
BU-18HD feature focus:
The BU-18HD Button camera has a Focal Length of 4.3mm and the BU-18HD Cone camera has a Focal Length of 4.6mm – making the first camera a bit better at close ups, and the second slightly better focused on distances.
Note:
The BU-18HD Cone specifications are the same as the BU-18HD Button camera specifications. Feel free to consult the BU-18HD Button PDF specs below.
Also, the BU-18HD Cone camera comes WITHOUT the button set, as it is a different type of camera. The accessories mentioned in the PDF below refer the the BU-18HD Button camera.